Best Moisturizers That Will Bring Your Extremely Dry Skin Back to Life
Whether you're dealing with colder weather, using a particularly harsh skin care product, or have to spend way too much time in an airplane, it's very likely you've experienced the conundrum that is very dry, flaky skin.
Part of it has to do with your skin type—some people just naturally have drier skin than others, which largely depends on genetics. Skin disorders like psoriasis and eczema, chlorine in pools, and simply getting older can also make your complexion feel dry and dull. "Your skin becomes thinner as you age, so it retains less moisture," says Dr. Meghan Feely, MD, FAAD a dermatologist practicing in New York and New Jersey.
But even those with oily skin have probably felt the moisture being zapped from their face from time to time. If your forehead, nose, and chin tend to get a bit shiny (with the occasional breakout) you can still have dry skin on your cheeks. "There are different numbers of sebaceous glands (which produce oil) in different areas of your face," says Dr. Yoram Harth, MD, San Francisco-based dermatologist and co-founder of MDacne, an acne-treatment app.
That's where a seriously hydrating moisturizer comes in—but not all of them are created equal.
How to pick the best moisturizer for your dry skin:
Avoid alcohol. "Alcohol-based toners dry out your skin," says Dr. Mona Gohara, MD, associate clinical professor of dermatology at Yale School of Medicine. And unlike retinoids and benzoyl peroxide, which might be drying but have added benefits—like fighting the signs of aging and acne, respectively—dehydrating toners probably aren't worth the trade-off. "They haven't been shown to help the skin," she says.
Choose the right ingredients. There are a plethora of ingredients that work wonders for dry skin for their own reasons. It may take some trial and error to find the ones your skin responds to the most, but some to look for include: hyaluronic acid, ceramides, urea, lactic acid, plant oils, aloe vera, shea butter, glycerin, squalene, and B vitamins.
Know your skin type. If your skin is really dry and sensitive (or you're dealing with a condition), a richer cream or lotion will probably give you the results you're looking for. People with oily or acne-prone skin will benefit from lighter gel formulas instead.
Now that you know the basics, you're ready to bring your extremely dry skin back to life. Here, 12 options—from drugstore to high-end—that will have you glowing in no time.
1
Garnier SkinActive Moisture Bomb The Antioxidant Super Moisturizer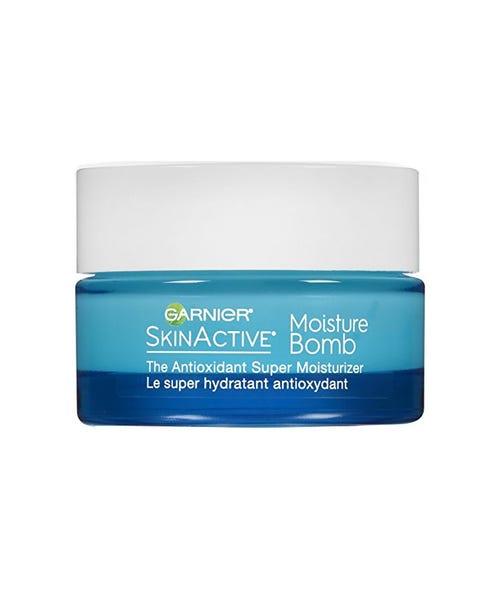 Humectants are substances that help your skin retain moisture. "They draw water up from the dermis (the inner layer of skin) to the epidermis (the outer layer of skin) and absorb moisture from the air," Dr. Harth says. Hyaluronic acid is a humectant that derms love, because it holds a thousand times its weight in water and seriously plumps up skin (it's commonly used in cosmetic fillers for this reason). This lightweight face moisturizer from Garnier contains the superstar ingredient, along with brightening vitamin C.
2
CeraVe Facial Moisturizing Lotion AM SPF 30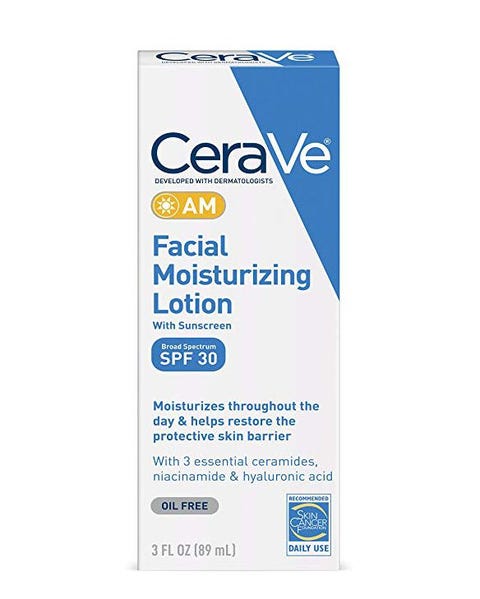 "Ceramides are an emollient that can help repair the skin barrier in conditions like eczema," Dr. Feely says. They're the foundation of all CeraVe products, including their AM Facial Moisturizing Lotion. It also contains hyaluronic acid and SPF 30 for built-in sun protection. This is also a great option if you have acne-prone skin, because the formula is lightweight, fragrance-free (to minimize irritation), and noncomedogenic, so it won't clog your pores.
3
Olay Regenerist Micro-Sculpting Cream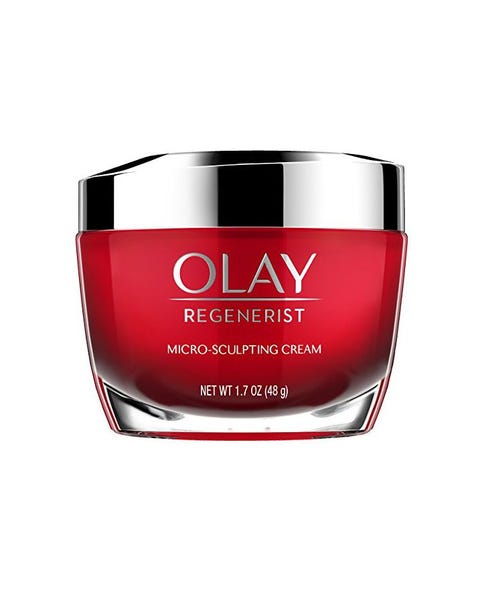 "Use products without fragrance if you have conditions like eczema or sensitive skin," Dr. Feely says. We love this fragrance-free face cream by Olay for what it does have: skin-plumping hyaluronic acid and wrinkle-reducing niacinamide.
4
Eau Thermale Avène Tolérance Extrême Cream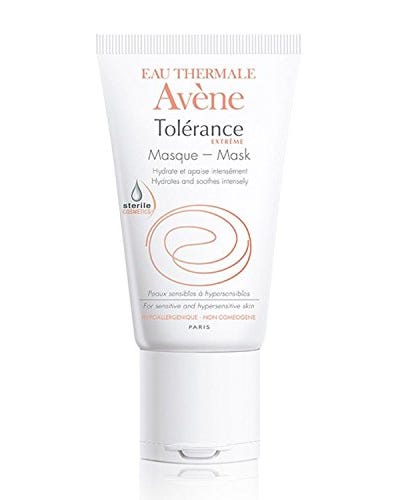 "Glycerin, another humectant, is non-irritating and less comedogenic than natural oil-based moisturizers," Dr. Harth says. You'll find the gentle, yet ultra-moisturizing ingredient in this cream from Avène. It's particularly perfect for sensitive skin since it's also soap- and fragrance-free.
5
Neutrogena Hydro Boost Gel-Cream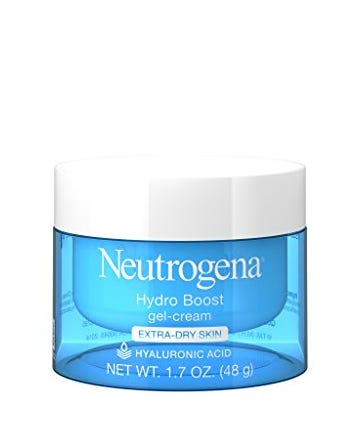 With 4.5 stars and nearly 1,400 reviews on Amazon, we can see why this gel-cream from Neutrogena has become somewhat of a cult favorite. Tested by dermatologists, this oil and fragrance free noncomedogenic formula delivers rich hydrating power with hyaluronic acid. One reviewer wrote:  "I was impressed with how smoothly it went on and was completely invisible. Even better, my skin didn't feel tight or coated. Then the miracle: A couple of hours later, I looked in the mirror, and surprise—no dry, flaky skin."